Velvet Revolver at Brighton! Rawk!!!!

Great night, two great support bands and VR blew everyone away as usual - even if they did a Guns N Roses-esque not coming on the stage until as late as humanly possible.



I also love my new camera and it's 10x optical zoom. We always do sitting because I'm too little to stand - I get squashed and I can't see anything - so having a good camera is vital at these things.

First up were Pearl. The lead singer is the adopted daughter for Meatloaf. Apparently she's sung back up for him and Motley Crue. They were absolutely excellent. Went straight downstairs after their set and brought their EP. It's one of those discs you love on very first listen. Hoping to hear an album from them soon.
Ah an optical illusion! She's holding the mic stand....or is she?
Next up, much to my brother's delight were Stone Gods, 3/4 of the Darkness. I'm beginning to wonder if there's been an evil plot from Richie all along because he's worked his way up from guitar tech to bassist and now to lead singer/lead guitar. They want to keep an eye on him.
Great Spinal Tap-esque moment when for a sec they thought they were still in Brixton.
I am Richie and I sing rock! Grrr!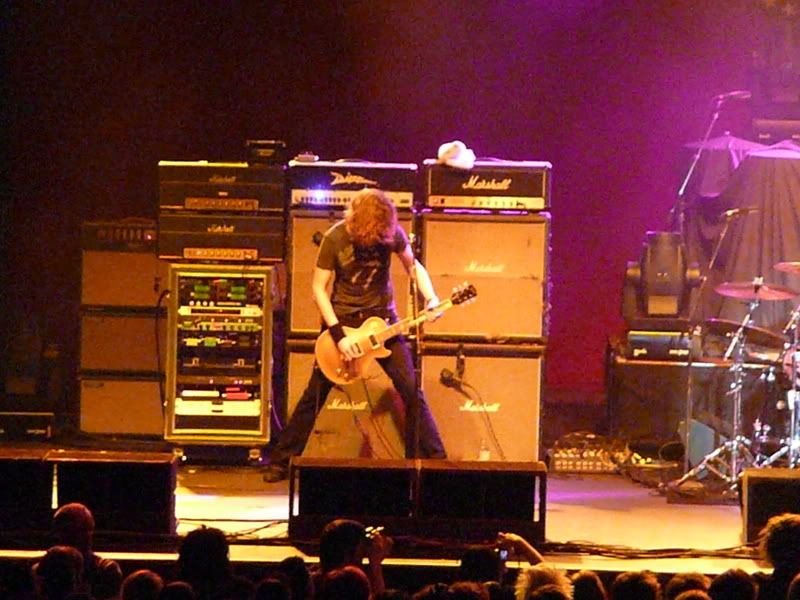 Dan has a face, honest. One day I may actually capture it on film.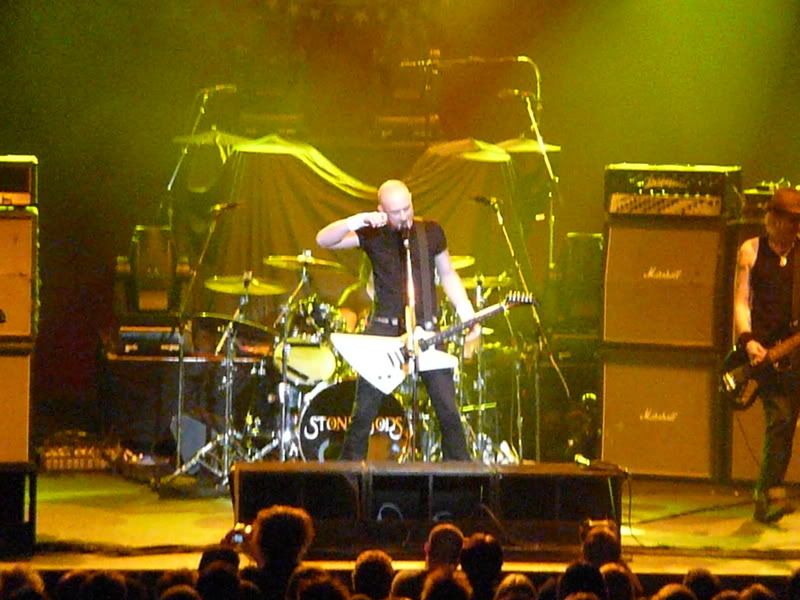 Don't cry lil rocker. They all love you.
And then the main men! (Well after a 45 minute wait).
The simple matter is they were awesome, they rocked, they played a lot of songs (including 1 Stone Temple Pilots cover and 3 GnR ones).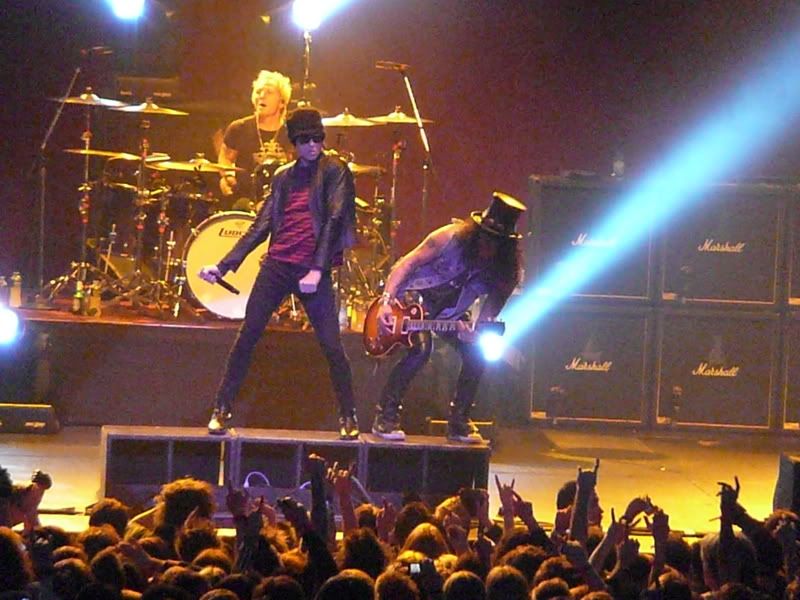 *insert own fart joke here*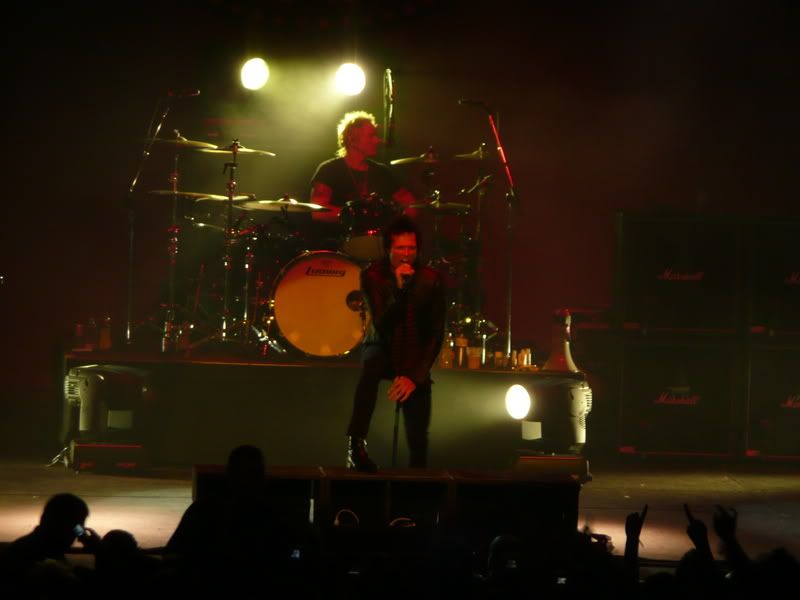 Matt and Scott really aren't getting along at the mo. He won't even look at him. On the bright side Scott didn't get a drum stick buried in the back of his head so...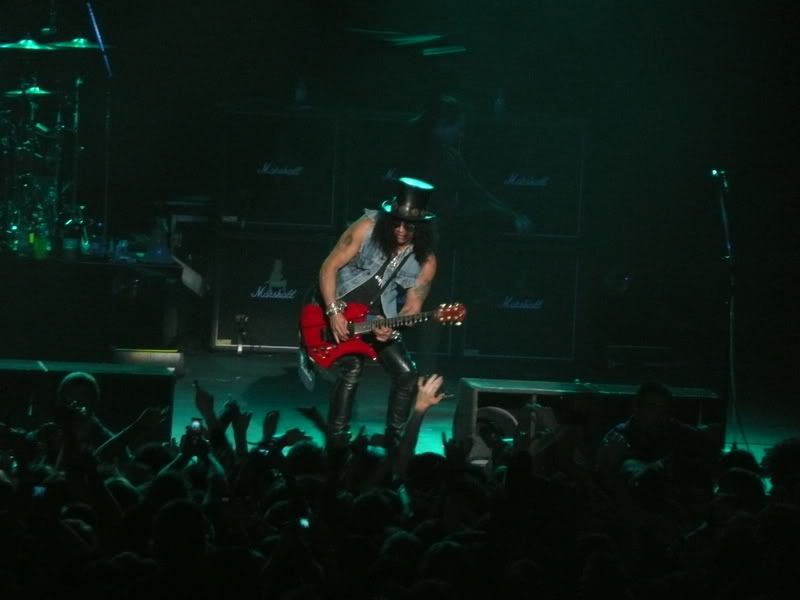 Slash rock pose #38.
Duff! I bet he's secretly happy he's got the same name as the beer on the Simpsons.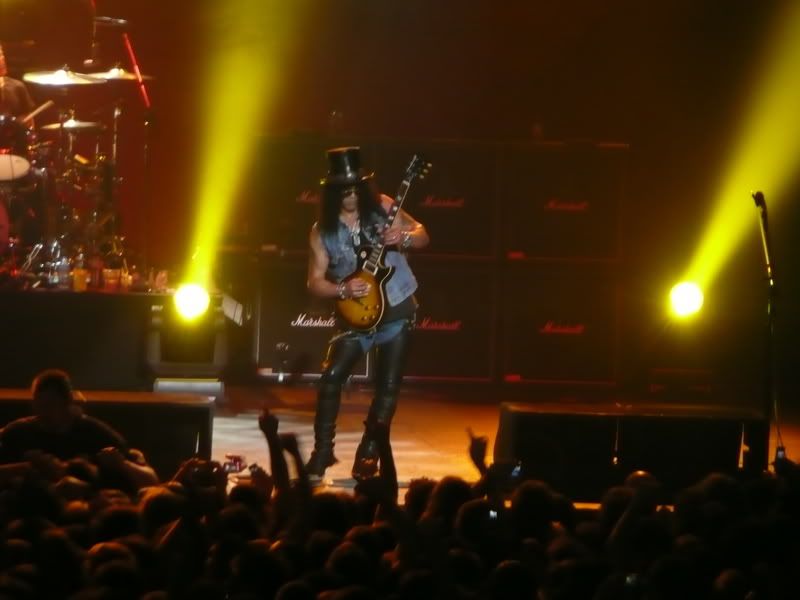 Slash rock pose #82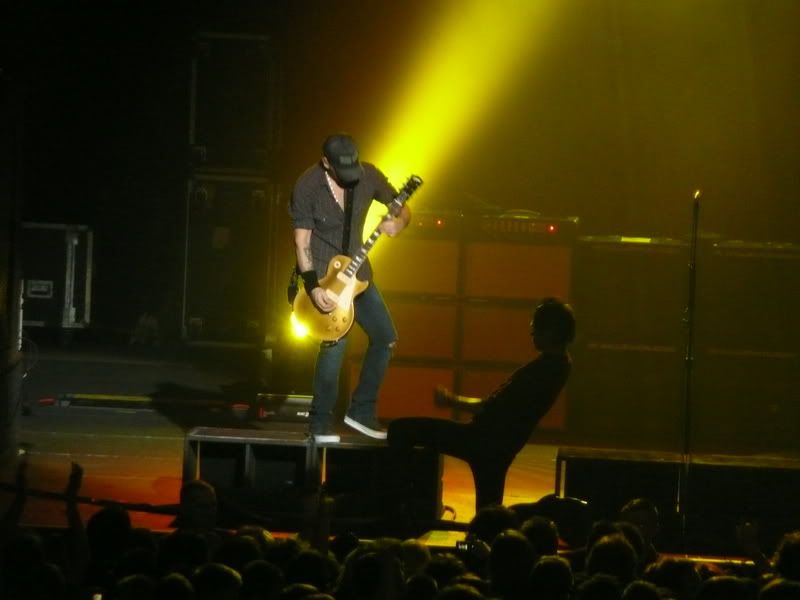 A rare decent picture of Dave. He tended to be either standing the shadows at one side of running around like a maniac. My favourite was when he took a flying leap off the drum riser. I guess you've got to do something when you're the other guitarist in a band with Slash...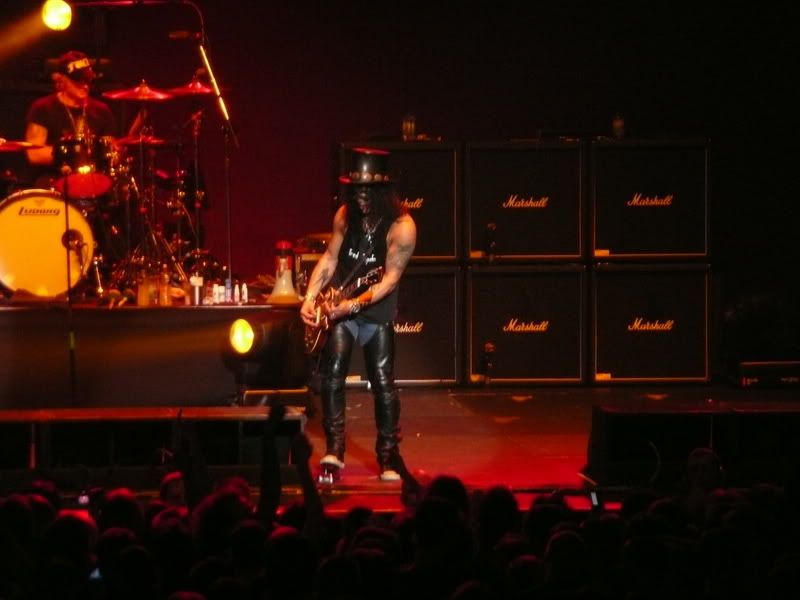 Look at the size of those arms! Slash has been working out!