Spent a lovely day in London yesterday with the equally lovely
gnimaerd
. And not at Expo surprisingly. Pottered around Camden, had nummy food (mmm, spring roll) and bubble tea (mmm, lychee...), got lost in Camden, brought pretty jewellery: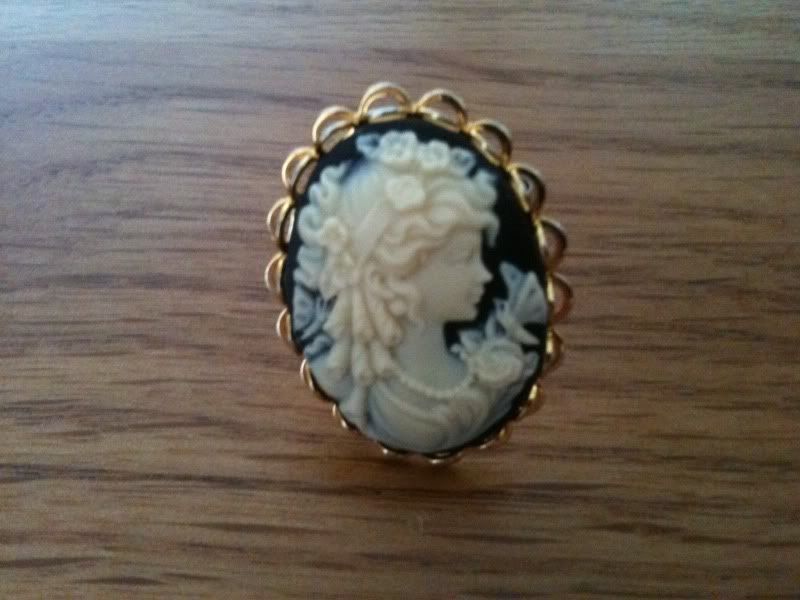 That's a ring btw.
Then we went to Hamleys and saw lots of soft toys. Mostly in the fandom selection it seemed - there was squee bear, oh noes bear and interracial homosexual couple crossing boundaries bears. And a dragon.
Finally we ended up in London's only lesbian vegetarian cafe (strange that it's the only one?) and had nachos and chatted a lot. About how the publishing industry is so behind the times, how to become famous authors and live by the sea, what tv shows I should be watching and how we don't get the Leon and/or Rory obsession. Also how the hare from the abomination of a game show and the daleks should cross breed and create the ultimate monster.
Might have been a tad tired on the way home since I did a double take when I saw Henry VIII and Fred Flintstone get off the train in front of me. Fortunately as I got in the car and explained this to dad, they happened to walk right passed so I had a witness.
Of course, body decided to punish me today by the almost cold virus thing I had coming back with a vengeance, causing my skin to break out terribly and me to sound like I've been smoking 40 a day.
*grumbles*
Current Mood:
cheerful