Well on Sunday we did a family day out to edumacational places in West Sussex. With a nearly 2hr car journey having a DVD player in the back of Dad's car is a work of genuis...

Fishbourne Roman Palace AKA the place with the excellent mosaics

Fishbourne Roman Palace is, unsurprisingly, a Roman palace. Well, what's left of it after it burnt down and was turned into farm land. The build has gone but there's still some low walls left and, mostly impressively, a number of mosaics. The place would have been enormous when it was first built, as handily demonstrated by a film presentation with narration by Tony Robinson (in his Time Team presenter role, not as Baldrick).

The majority of the exhibition is inside which was a blessing as it was raining when we got there. There's a small museum, the remains of the North wing on display and a garden to wander round.



I find both of these fascinating. Obviously someone (and their dog) wasn't careful with the still wet flooring. It just makes you wonder who was this person who lived so many hundred years ago...



This photo is only here because I'm amazed it came out so clearly when it was behind glass.



One of the incredible impressive mosaics. But, not as impressive or as intact as...



Cupid on a dolphin. This is just incredible that it has survived so intact when all the others are partial or have been damaged by ploughing equipment. It sinks slightly in the middle because the ground it was originally built on subsided a little. They say if they try to flatten it, the tiles have now warped to fit and would no longer go back together properly.

Some more close ups:


Out in the garden, my paparazzi skills fail me as Dad spots the sneaky photo I tried to take.



The Bro is not so observant...



The Roman garden had that whole vine over trellis thing going on.



Mmmm....Future wine...

After a lovely lunch in their cafe (nice homemade lemon drizzle cake) we headed off to nearby Arundel.

Arundel Castle AKA 'isn't that in middle earth?' AKA "Hogwarts!"

The Bro was convinced this was somewhere in Middle Earth. I kept explaining he was thinking of Rivendell but he was having none of it.

They were having an evening concert there that night (Lesley Garrett who we later saw and heard rehearsing) so the place was shutting early. Not that that really bothered us since with a long drive back home we wanted to leave before 5:30 anyway.

IIRC it's actually still the home of the Duke and Duchess of Norfolk (which, having watched the Tudors recently therefore makes me want to boo and hiss) and so it is in very good condition. The stone work is cleaned and kept in top condition. Although the oldest parts date from the 11th Century it under went massive restoration work in the 18th. It's long been associated with the Howard family (you know, the famous Tudor lot who are still considered England's second family?) and one of it's former owners was the bloke that Chris Eccelstone played in Elizabeth.

The inside is stunning but I don't have any photos to that since you're not allowed to take them (which is understandable when you see the quality of the items they have to preserve). There's a magnificent chapel, a huge banqueting hall, an exquisite wood and crimson library and many private rooms to be seen. If you get a chance go there. For now you'll just have to do with photos of the exterior.



Photo over the tree tops from the car park.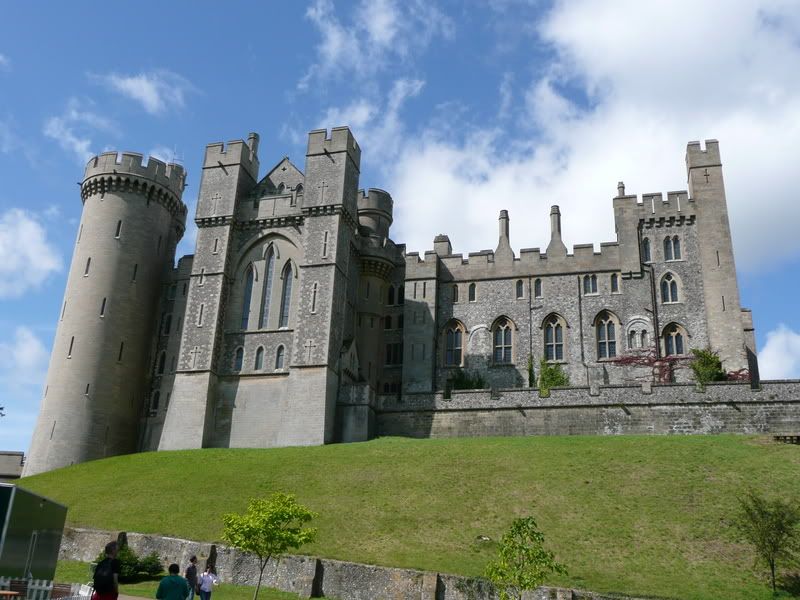 Pretty stunning, isn't it?



Yup, still stunning...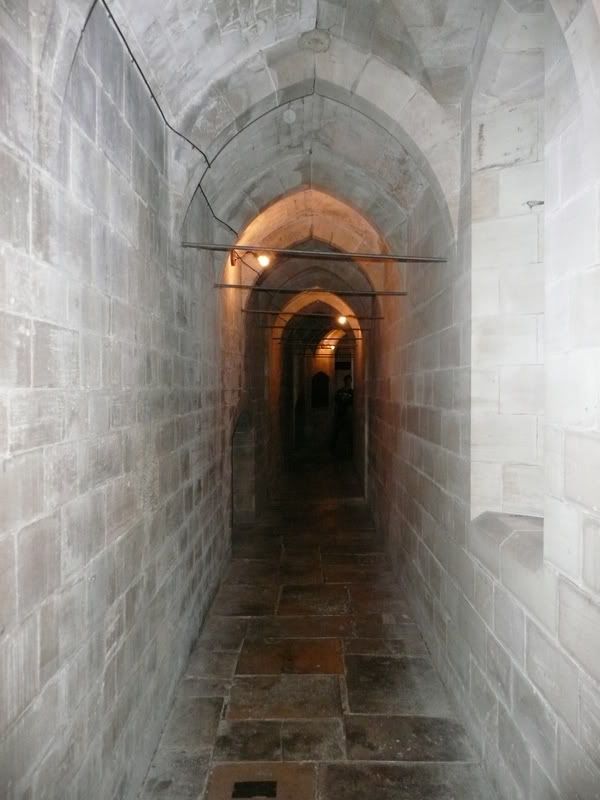 There are many corridors like this in the non-furnished parts where you could take pictures. I squealed "Hogwarts!" many times. Alas there was no Dumbledore.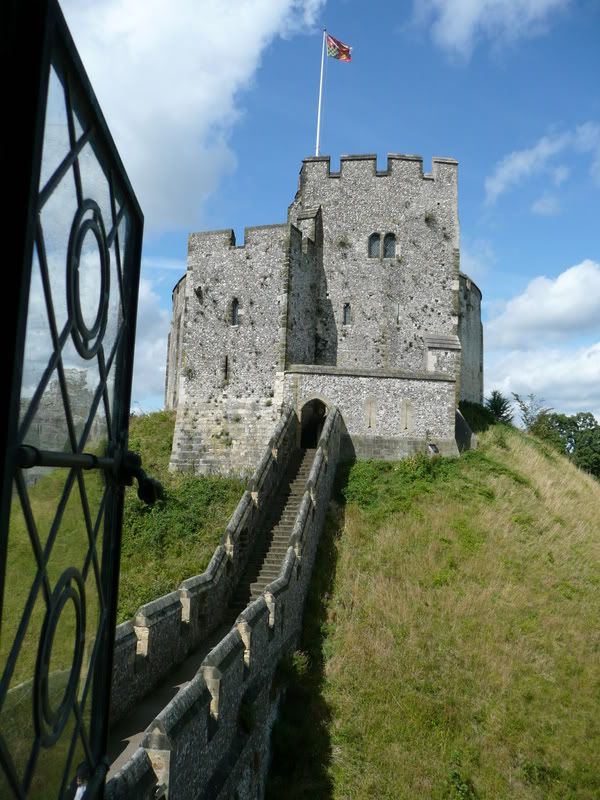 The old medieval keep.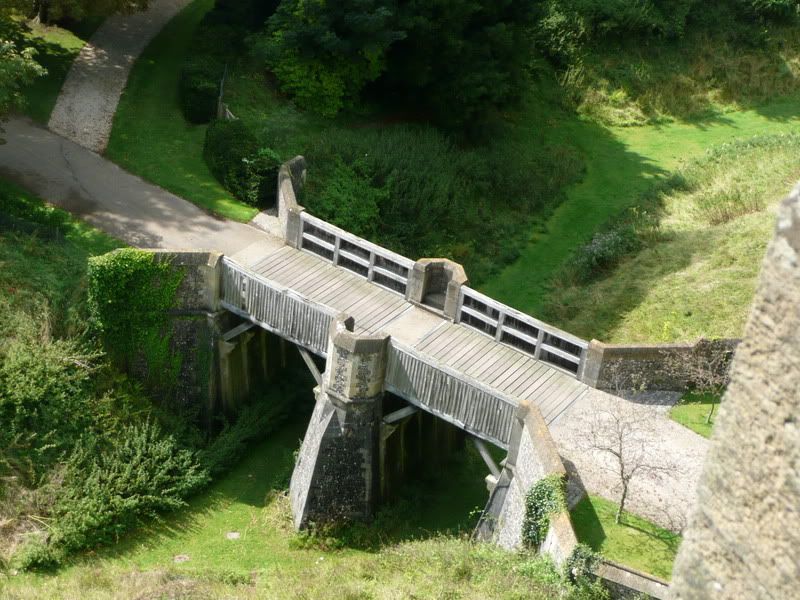 These did not help convince the Bro we weren't in Middle Earth. He kept expecting to see orcs or trolls at any moment.



They've just had a new garden put in and boy is it pretty.



This is completely made of wood. Excellent carving. And I managed to take this despite small children running around and determined to ruin my every photo.



The garden has only been opened this year. This looks great now but will probably be even better with the plants growing over it.



A bit like this one does in the older garden.



The incredibly impressive looking Arundel Cathedral. Say what you like about the Catholics but they build damn fine architecture.



After leaving the castle and grounds we had a bit of time left so walked up the (very steep) hill to go into the Cathedral. Here's the beautiful organ and massive stained glass window.

All in all a great and fascinating day out.

But we didn't see any orcs.

Or Dumbledore...