My two most recently finished beading projects have involved the new skill of beaded embroidery (which is remarkably simple)...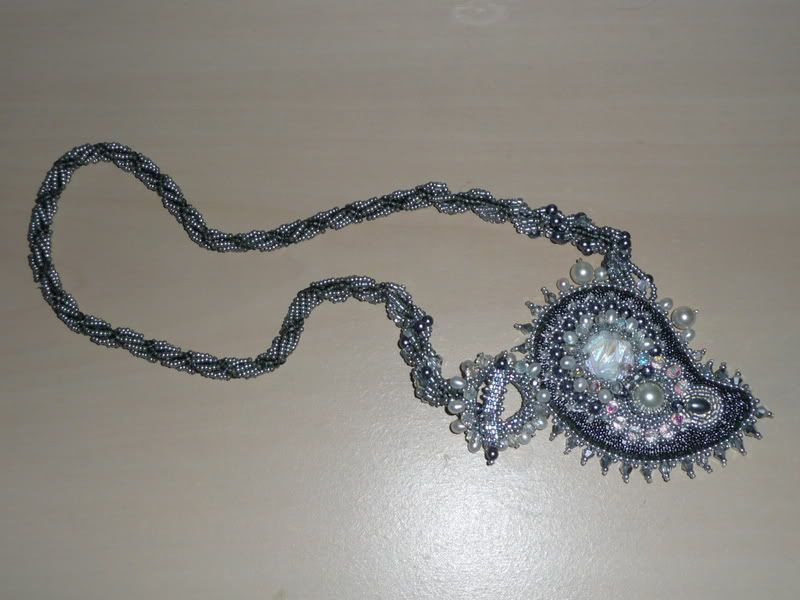 First one (I should have taken a close up shot of the pendant because it's kind of hard to see the beading here). The instructions rather overestimated how many beads would be required and the spiral chain is too long at the moment. Fortunately it's too long enough (!) that I can make a cut in it, unthread several inches of the beads and have enough thread left over to tightly re-secure it.
The bracelet is all beaded embroidery and the two layers of material sandwich a metal cuff.