So the 3rd or 4th (you know I really can't remember how many times was saw him in Cardiff - I think it's the 3rd) annual
doctorwho_meets
panto trip to shout 'It's behind you!' at John Barrowman was this weekend.
Our hostess with the mostest
__kali__
gave us the mini guided tour of Birmingham including Forbidden Planet and a bead shop (yay!). We met everyone else in a bar/restaurant place called the Green Room just opposite the theatre and very nice it was too. Between the 16-18ish of us we managed to take up a rather large section of the place and rearrange a fair bit of the furniture as usual - got some rather arsey looks from a man sulking at the bar but the staff didn't seem to care as we were eating and drink.
To summarise, the panto was fab - much better than last year's Cardiff effort who were like the Torchwood of pantomimes. We got flashing pink fluffy bunny ears (just because). Piper's were particularly amusing as her hair covered her band so it really did look like they were growing out of her head. John got himself into hysterics at a few points (an apaulling Dudley accent and a small child who accidentally told him the princess was a 'he'), the songs were a mix of Hairspray and Disney ones with rewritten lyrics (presumably to ward off the large mouse with even bigger lawyers) and after all these years of Aladdin and Jasmine in Agrabah I was mildly confused by the Chinese setting. The guy from banzai who played the Emperor was fun and had a surprisingly good voice. Never seen a bunch of ensemble girls look so peeved as when a man in his 40's/50's looked far better in a corset and tights than they did. The 3D stuff was well done even though we were sitting at a slight angle. It reminded me a lot of Pirates 4D at Thorpe Park. It was high tech panto and I wondered what John would have to do next year to top it.
__kali__
suggested ice skating and I suggested nekkid so nekkid ice skating it is then...
John was his usual lovely self when signing and doing photos. He's very organised too. Because he was supposed to be going off to a film (we got to hear his Scottish accent while talking on his phone to his parents telling them he wouldn't be long - swoon) we suggested a big group photo to save him time. Managed to find myself next to him for the photo although not really sure how - one moment I'm moving forward to get into the photo, the next John Barrowman puts his arm around me and pulls me in place. But hey, I'm obviously not complaining. Got a good arm around his waist. He's nicely solid. He gave my shoulder a little squeeze afterwards when I thanked him and smiled which was sweet. he looked obviously tired but hardly surprising.
Then he drove off in his Mercedes M Class and we retired to the pub to squee and drink. Back at
__kali__
's there was a lot more chatting. Next morning four the four of us had the Best Breakfast In The World (TM) and watched the Robin Hood finale with equal amounts amusement, squee, scorn and 'oh noes'!
So then I guess it's just a year's wait now until the ice skating nekkid panto...
Jack Bear - he was almost as popular amongst us as his less furry counterpart
kharma2815
,
flipbfc
,
steviesun
and lil Jack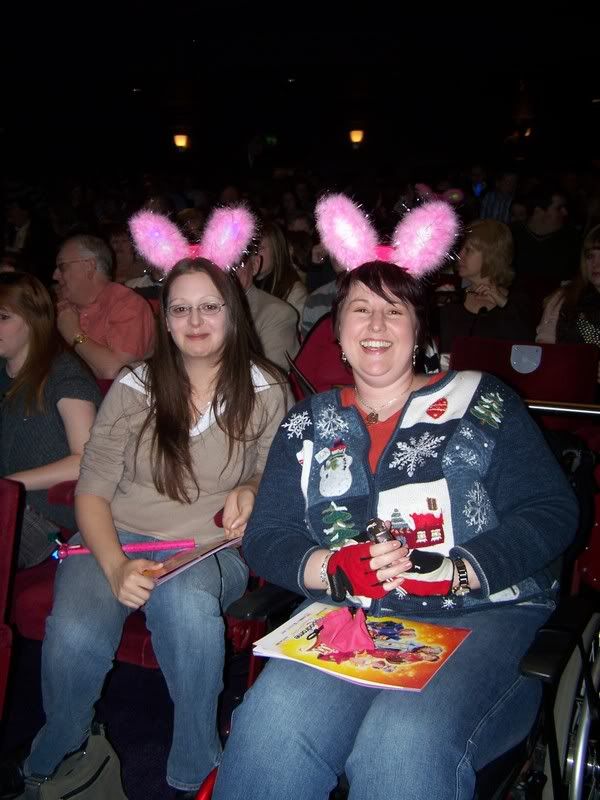 Piper and Mel
John signing my program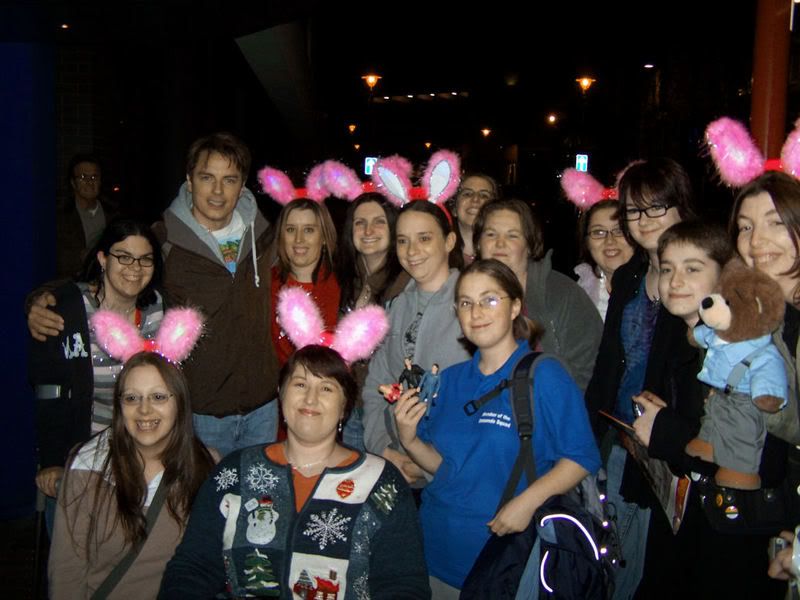 If Captain Jack brought out a 'Where's Wally' style book....
Current Mood:
calm