Spent the day yesterday at the British International Motor Show at the Excel center in London. It was basically shiny car heaven. Saw some gorgeous cars (loved the selection of Astons), a bevvy of F1 cars, a few cars from the films (the shaguar, Lara Croft's 4X4, the Mystery Machine, the rocket ladened Jag from Bond), got to sit in the new XKR, saw an excellent stunt show and got driven around an extreme obstacle course in a Toyota Hilux. Managed to take 132 photos so I won't put them all on here, but there are a few at one particular stand that I think would be of interest to some.



Top Gear had a stand there and they had decided to display their aqua cars...

The Toybota...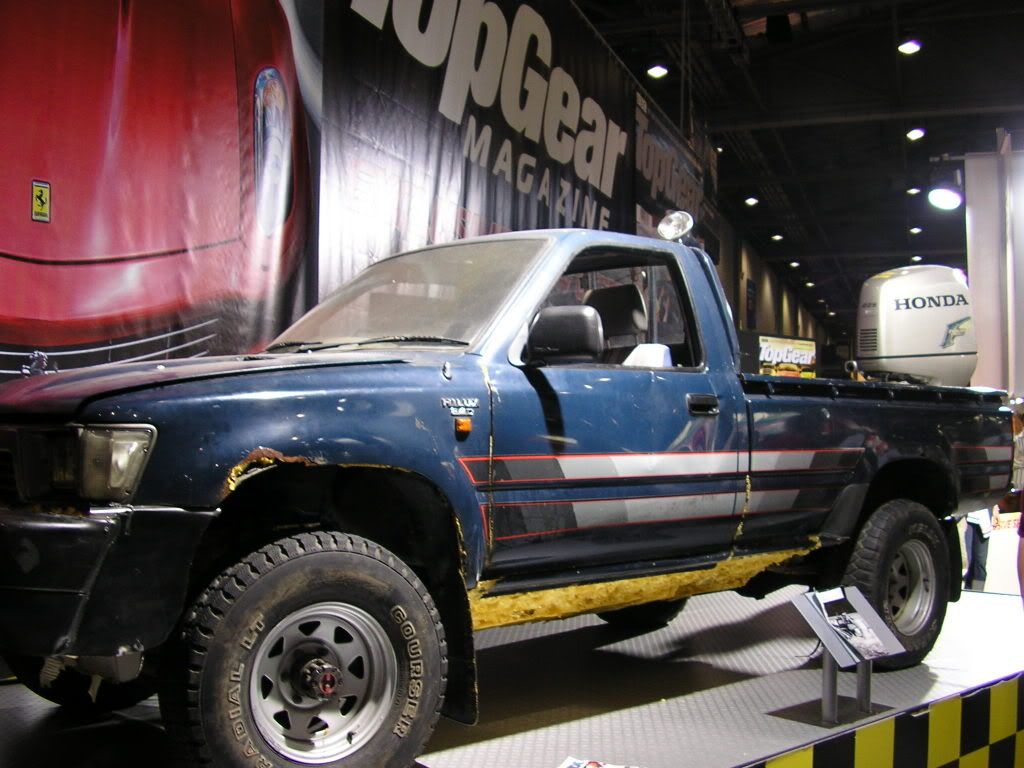 That motor on the back was huge. I can't believe he considered puttng two on. Probably would have meant it sunk without JC's intervention. Talking of which, if you look carefully it still has water in the headlights...
The Damper Van...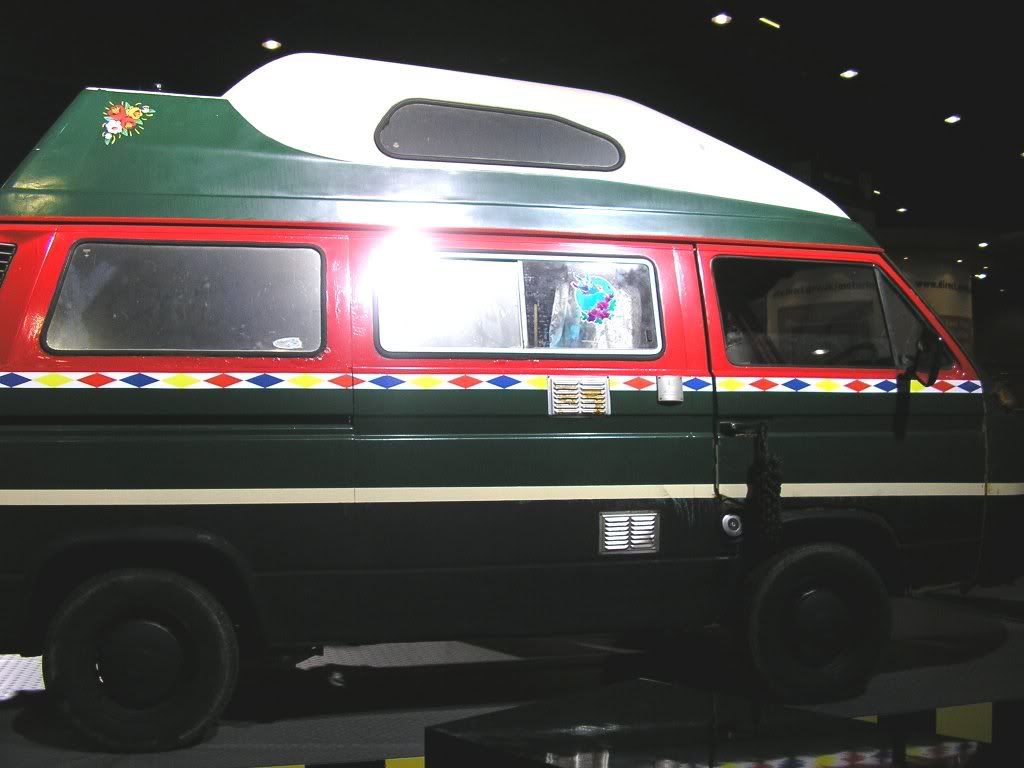 Yes, if you look underneath it you can see that Richard just had it all whelded up, he did virtually cover the radiator intake and his propellor indeed whacked the floor before he went in - it was also tiny and may not even have propelled him anywhere. It was rather wrecked inside. Oh, and it's lights were full of lake water too...
And last, but certainly not least, the victorious Triumph Herald Yacht. A bit rusty here and there and that mast was certainly large, but at least it made it...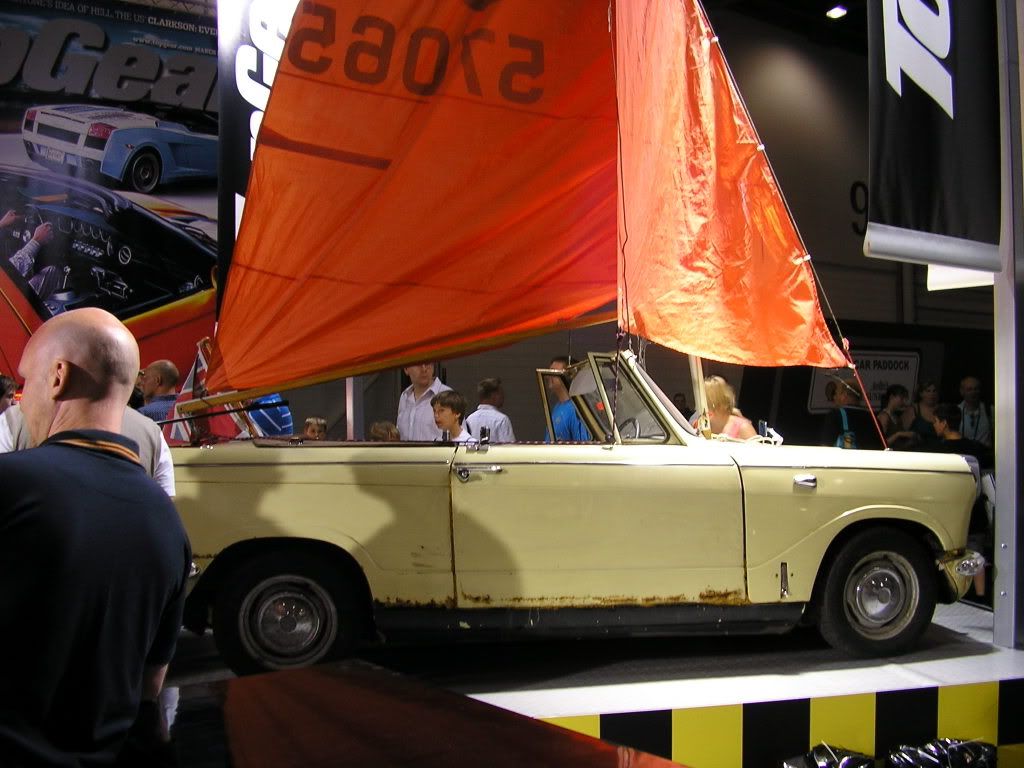 On the listings for tonight's show it says that Richard is test driving the Noble M15. Well, apparently they borrowed the one from the motor show...
And speaking of the The Stig...
I'll spare you the photos of all the pretty cars. Biggest surprise of the day? The Ford Focus convertible actually looks pretty damn good...Oh, and after berating one of Jenson's cars that they had there I found out it came 4th in qualifying. Sorry car!