And the three girls are complete with the addition of lil!Morgause...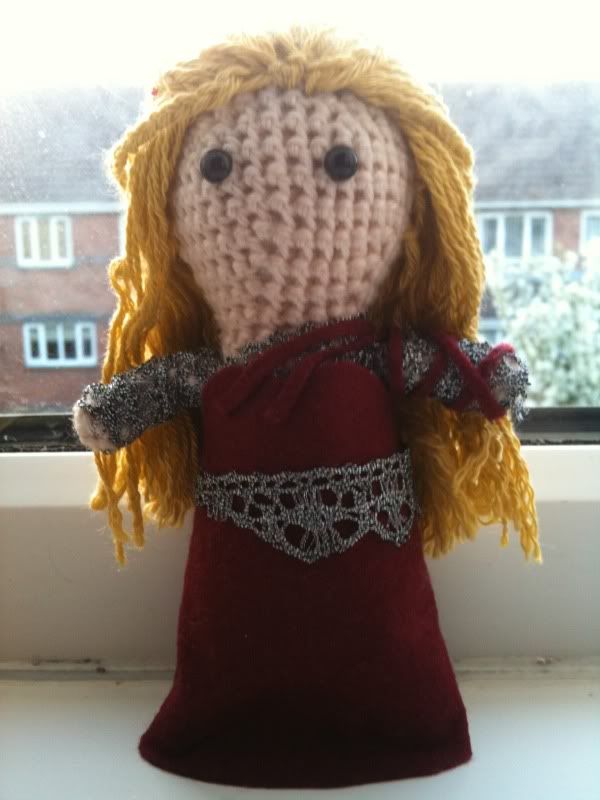 Her dress of awesome was MUCH easier to do than I thought. Her hair is too yellow for my liking but finding the right colour in the right type of wool is tricky damn it. I did get slightly anal and put jewels in her hair though...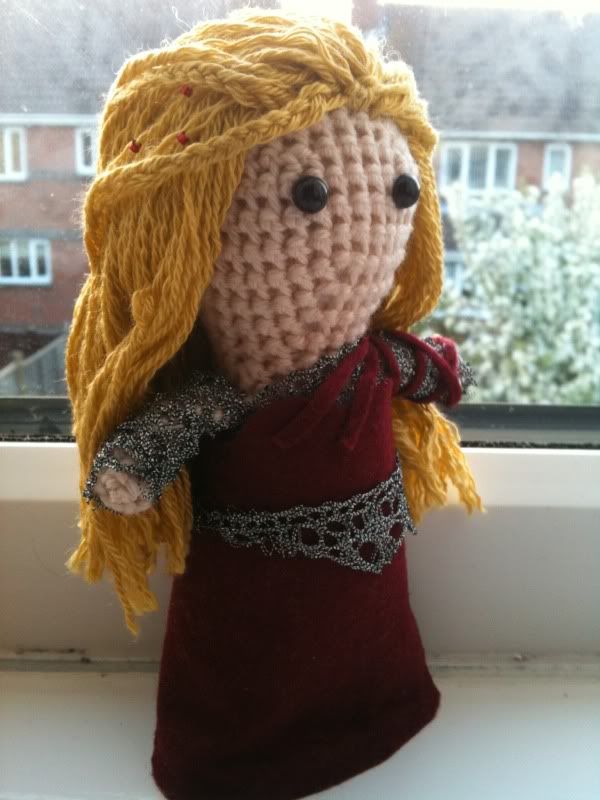 And now all three of my girls are hanging out together in a happy OT3 of awesome...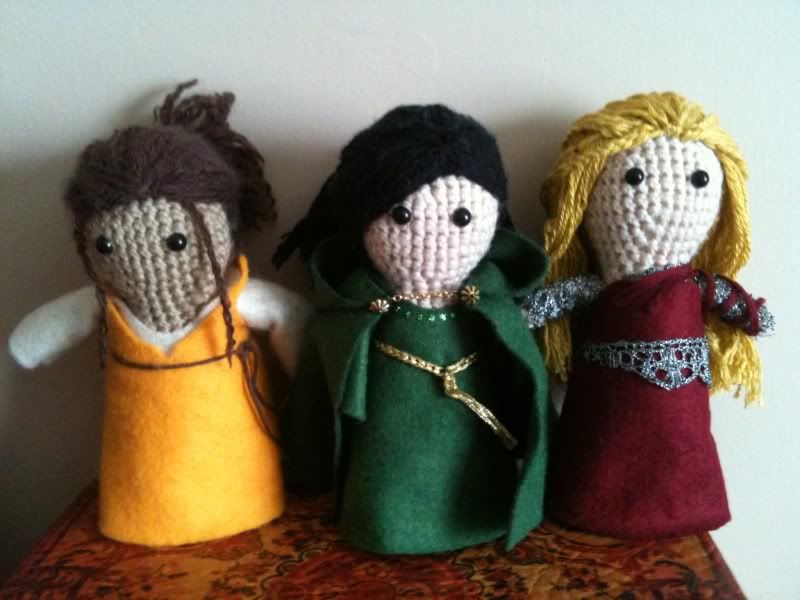 Now to make the ones I promised for people and then consider the boys...
Current Mood:
accomplished