After finding a very awesome crochet pattern for a minion (which even more awesomely can be altered to make all sizes of minion), I started on the pattern.

What I seem to have so far is a....

Well, it's a wotsit...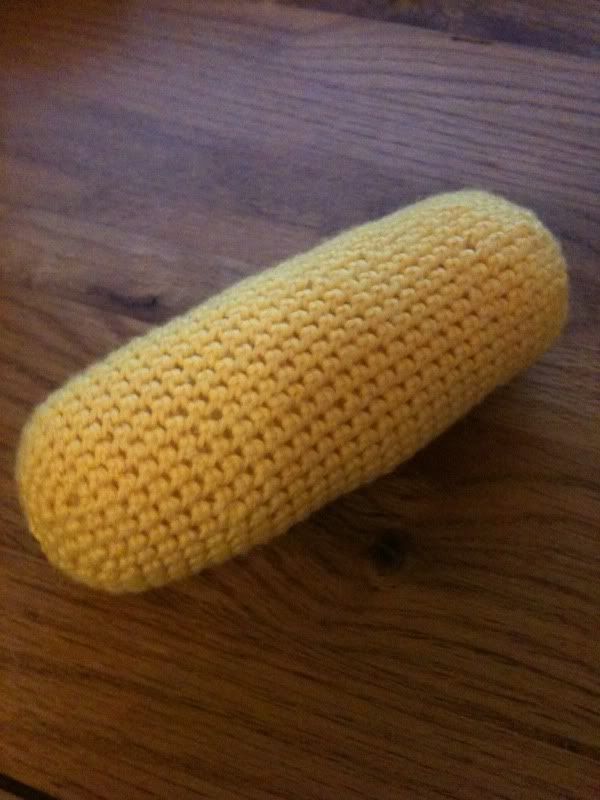 I hope it will look more minion-like once it has overalls (and not just like a wotsit in overalls).