Expo was its normal mixture of fun and exhausting. I seriously got home needing another holiday.

No guests I wanted to see and a disappointing lack of TV and film stuff to buy but I still managed to get several items...

My favourite is this beautiful pocket watch. Except it's on a necklace chain. Neck watch? IDK, but it's pretty. And practical.




On Sunday morning when it was a little bit less crazy I got to wander around the artist's corner and found these lovely prints and chatted to their equally lovely artists.




Also I got chatting to an author over there and ended up buying one of his books...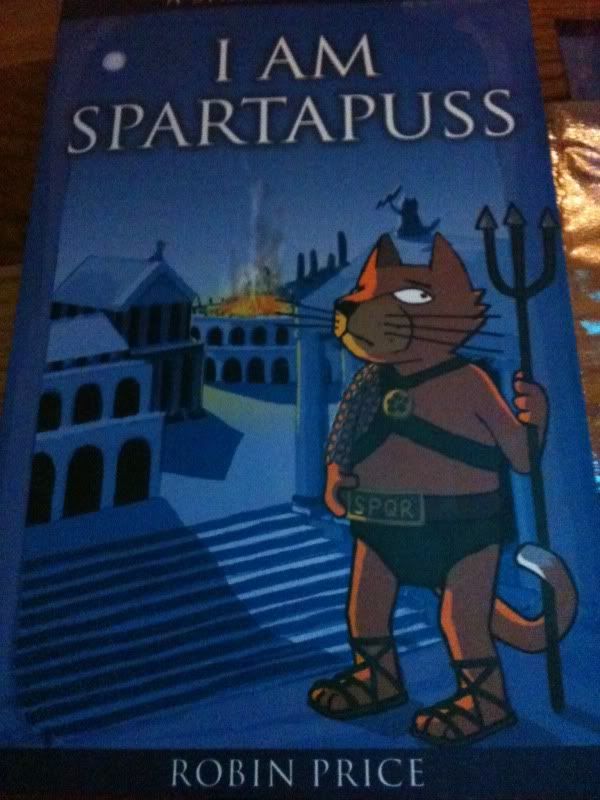 How could I not?! It's about the Roman Empire if it was run by cats!

Apparently the author gets asked a lot if it's historically accurate...

Also, not pictured, I brought some warm stripey leg warmers (according to
gnimaerd it should always be stripey so...) and the Simon's Cat author was there and I just had to treat myself to a badge.


Of course it wasn't just about the shopping. I got to see some very awesome cosplay (even if I didn't recognise most of it!), got to say hello to all the lovely Expo staff that I know. I saw
gnimaerd again, got to give
shantirosa real hugs for once and met the very sweet
springinstep and friends.

I also got hugged by an alien, had a post it with Lady Vivian attached to my head, witnessed Storm Trooper vs Knight of Camelot and the campest chase in history (also, in mild irony, the storm troopers were all a little short to be storm troopers...)

On Sunday we went to see Despicable Me. I loved it! They used the 3D really well, the kids carried on the tradition of being way cuter than their real life equivalents but OMG I WANT A MINION!