The Yays:

~ I went into Canterbury on Saturday and did some cosplay shopping. They didn't have the dress I wanted in my size but they did have a black version which I tried on to check it fits. Now I've ordered it from the House of Fraser website (because, unlike Oasis, they let you order sizes which are currently out of stock and they'll send it to you as soon as they have one which is much more efficient). I also got these most gorgeous shoes to go with it:




*paws them*

I also got these boots because they were in a sale and it seemed rude not to:




And lastly I got this jewellery to wear with the outfit. The solid bracelet is a bit like the one Morgause gave Morgana and I just thought the other two were kind of magic-y. The ring is a bird cage with a little bird hanging inside it: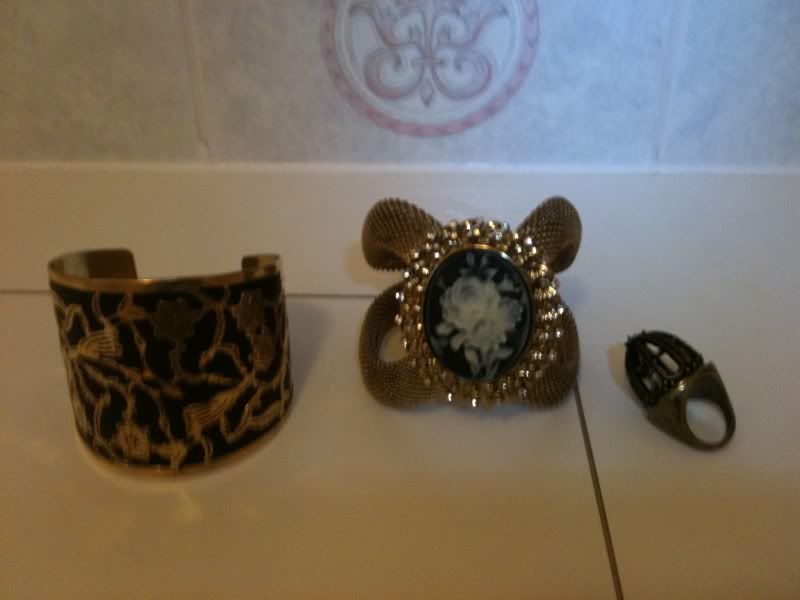 ~With the help of
shantirosa I've set up a Morgana/Morgause comm (
sorceress_seer ). Now, I didn't think it'd be that popular but I only post the pimping post up about it at 11pm last night and we already have 60 members. Which is quite impressive considering...Also, for various reasons, she likened me to Lancelot. Which has amused me greatly.

~ Fic muse seems to be functioning on all cylinders. My current one (about Morgana's doubts, her trying to apologise to Gwen, Morgause reassuring her and Morgause confronting Gaius) is flowing like a raging waterfall. Only have to hope it is any good...

The Nay

~ Had a fairly crappy weekend emotionally. Massive anxiety attack left me feeling emotionally wiped and vulnerable and things got on top of me badly. Not an experience I want to repeat in a hurry.

~ Icky new kids have already spread their icky new illnesses and I feel quite 'bleurgh'. I am grateful that this cold doesn't come with a crippling cough but I'm not enjoying the muscle aches and nausea.