Dad decided to take a fly up to Duxford air museum yesterday. Like you do. Or at least like you do if you have a private pilot's license and a plane. I decided to go with him despite the risk of my blocked ear exploding.

~ This is what landing on a grass airfield in a Robin DR400 looks like:



~ We parked right opposite the Sally B, star of the 90's film Memphis Belle. Well, actually Matthew Modine is technically the star but...well the plane has had the longer career since.





~ This dog parachuted out behind enemy lines to act as a guard dog. Before it was stuffed, obviously. According to the caption with it, the dog was made nervous by the flak explosions and needed assistance out of the plane...They threw it out, didn't they? No wonder it has that expression...





~ They seemed to base their model pilots on the British airmen from Allo Allo...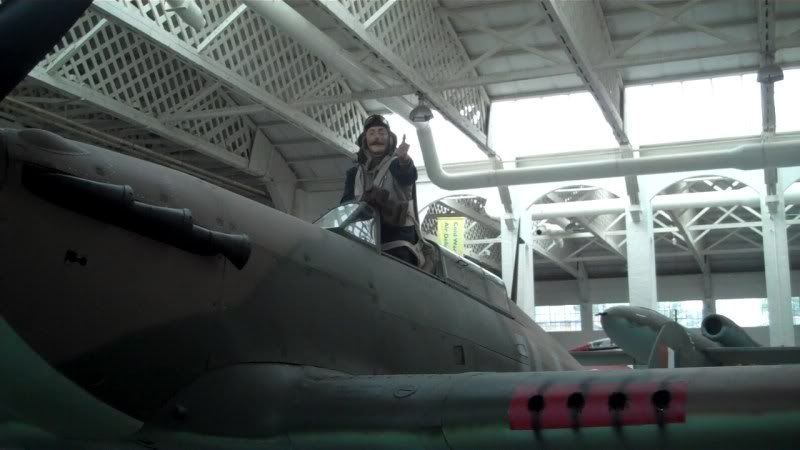 ~ Okay, the following was written on the side of a tank. I really, REALLY don't want to know...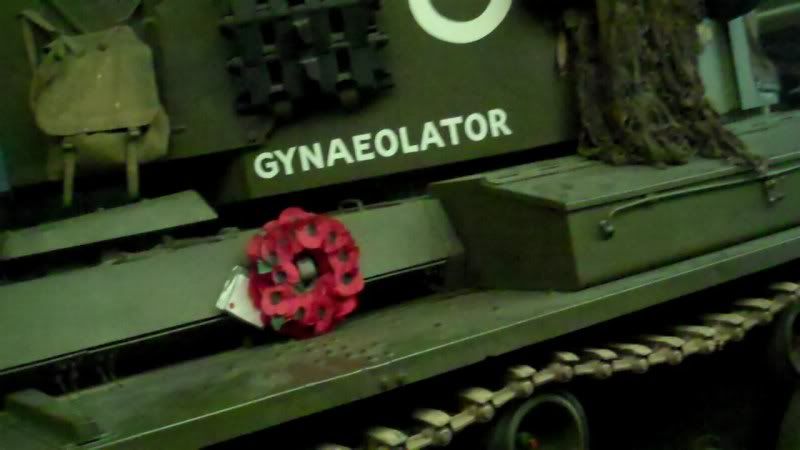 ~ Lastly, a very pretty pic of our view up the Thames as we flew back home.