First, thanks to all the lovely people who sent me birthday wishes. They are all very, very much appreciated and you're all lovely. Particular thanks to
kharma2815 for the lovely card and pressie she sent and to
ellymelly for my virtual party - Nikola was very well behaved but those nubbins.... :D

This afternoon, me and mum decided to make the most of the sunshine and went to the vineyard in Biddenden.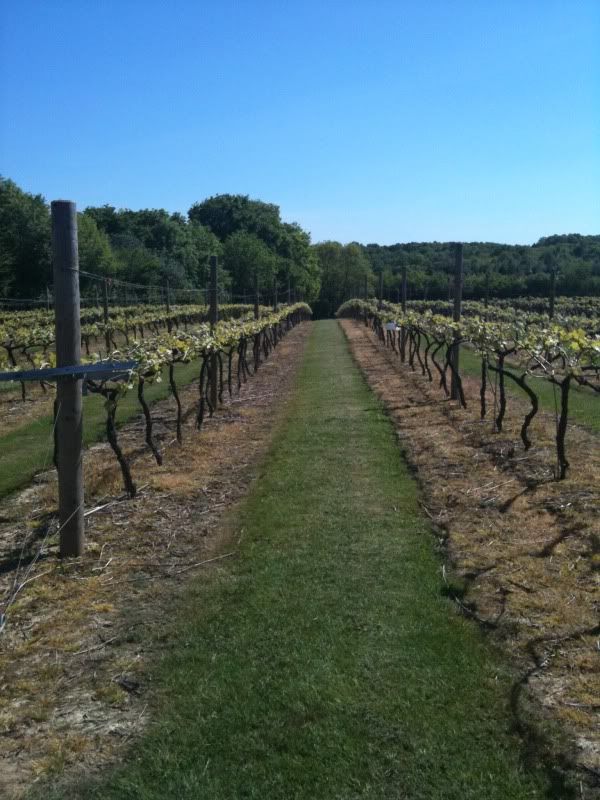 Some lovely pictures of the Kent countryside/vines. Damn the camera on the iPhone is good.

And here's me looking less fat than I thought (the exercise must be doing something even if I refuse to upset myself by getting on the scales). Still someway to go but it is progress.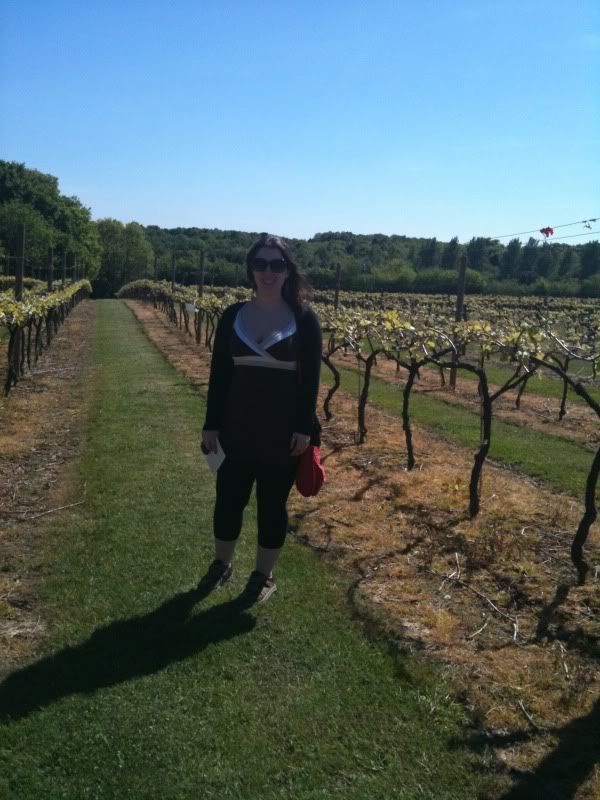 And here's lovely mum.



And some baby wine




After walking around we went to the shop to buy some of their produce - seemed rude not to. We got a lovely bottle of rose and red, and two bottles of their special reserve cider. It's matured in Scottish oak whisky barrels and you can taste a hint of the whisky in there. It's incredibly smooth and very strong (about 13%). They really do good stuff. Me thinks I'll be going back there in the future.

After the buying, which included tasting, mum was feeling a bit squiffy because she is the biggest lightweight ever and so we took another wander around before heading back.

Then I spent the evening including in my purchases and watching TV.

All in all not as bad a day as I expected it to be.