A typical family living room...




But what's that laying down over there? Is it a dog?

Nope....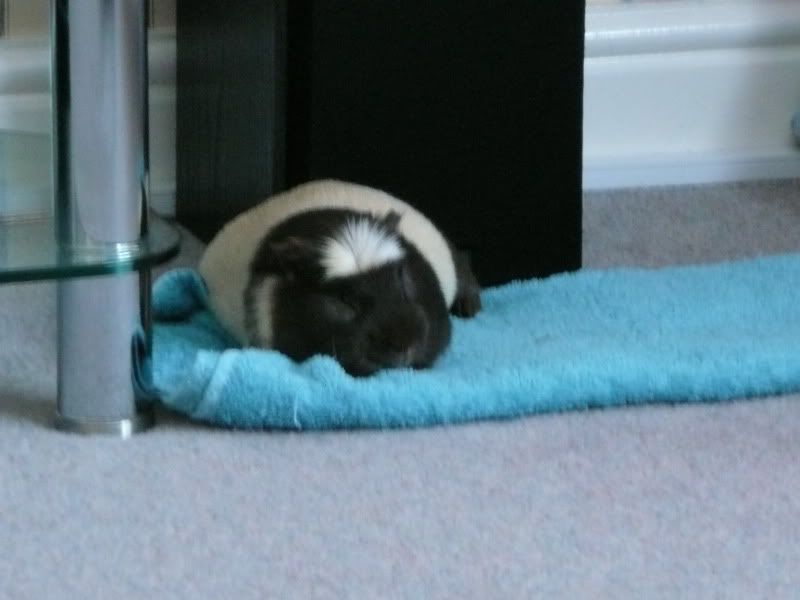 Apparently that is George's spot. He just randomly decided he liked to lie down there. Hence he gets a towel there now for little piggle accidents (although generally he's very good about going to his litter tray).