So, due to persons unnamed *cough*
kharma2815
*cough*, I've got back into the whole knitting thing again. I've had to re-teach myself quite a lot and, as usual, I have several projects on the go at once because I'm easily bored.
I have however finished one project...
Okay so this is what the wool looks like when you start: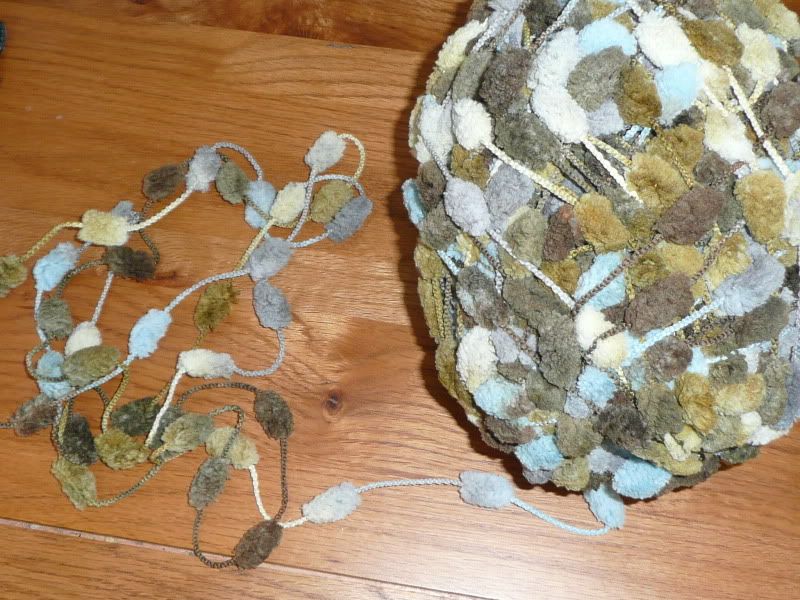 And when you've knitted it together it looks like this:
All cute and bobbly and soft and pretty. Me likes very much. I've got a white one to do too which is even softer and lovely.
Now back to actually make a pair of socks (I have two singular ones at the mo, haven't quite managed a pair...)

Current Mood:

chipper