It's has barely stopped snowing since last night. We now have six inches on the ground and could get anything up to another eight in the next 12 hours or so. It's a bit snowy out there.

Here's some more obligatory pictures...




Even the main roads look like that at the moment. They've given up trying to clear anything except the dual carriageways and M20 junctions.





You can see the snow drifts forming next to the fence in the strong winds we're having.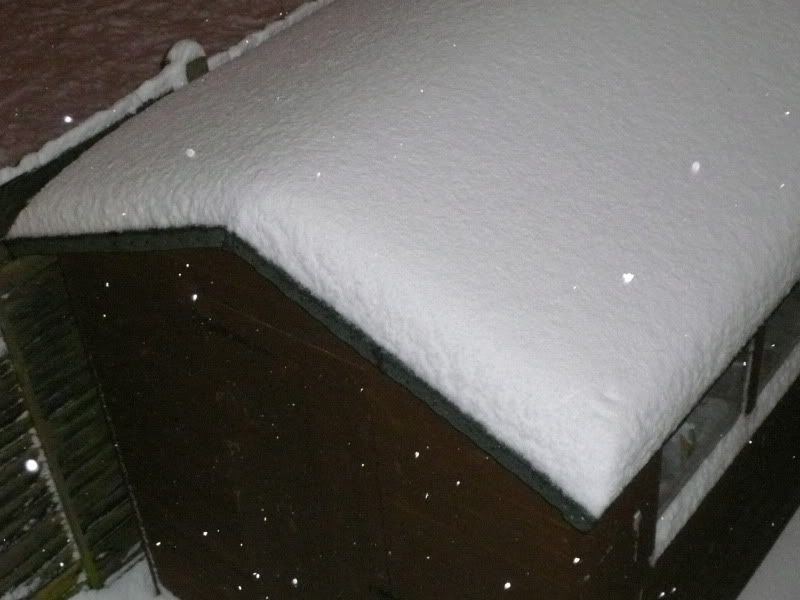 From the top of the shed you can see how thick it's getting.


In far more annoying news, yesterday's Sanctuary is no where to be found on the web. All the non-US citizens are tearing their hair out. It seems the scene has missed it entirely...*sobs*