Well, went out in pouring snow, cleared the car off, drove along in treacherous conditions in a blizzard only to get to work and be told the school is closed.

A decision apparently made at 8:30.

How's that any good to anyone?!

The school pride's itself on being open in all weathers and that it hasn't closed in years, despite some atrocious weather we've had. This morning however we were the only secondary school in the town not to say they were closed so lots of people made their way in only to be told conditions were getting worse and we should go back home again. What kind of sense does that make? I mean, there's pride and there's sheer big headedness.

There's also now lots of angry staff and parents who made journeys for nothing and/or have to somehow get their kids home again.

Anyway, have some obligatory snow pictures...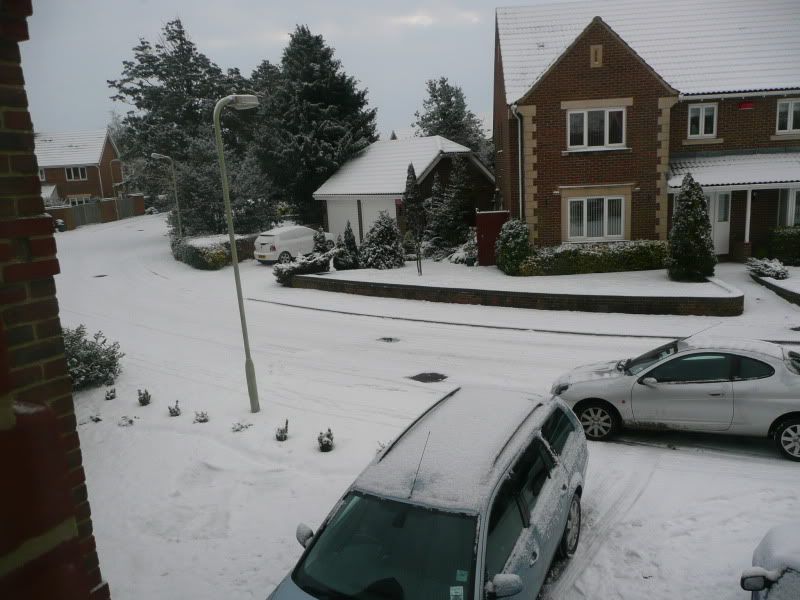 It really isn't THAT bad. There's about 2in down at the mo with more possibly to come in the next three days. Main problem is the roads - most streets look like ours. The only ones that were actually clear to drive on were the dual carriageways.