Managed to go to two wildlife places near me in the last two weekends. Thought I ought to strike whilst the weather was hot....well, warm-ish...

Wildwood
Home to lots of native (and formerly native) British wildlife species, including deer, wolves, wild horses, various small furry mammals, birds...

Wild boar are HUGE. I know there are some living on Romney Marsh and I just hope I never come across them.



Action!Duck...



Ginger Red squirrel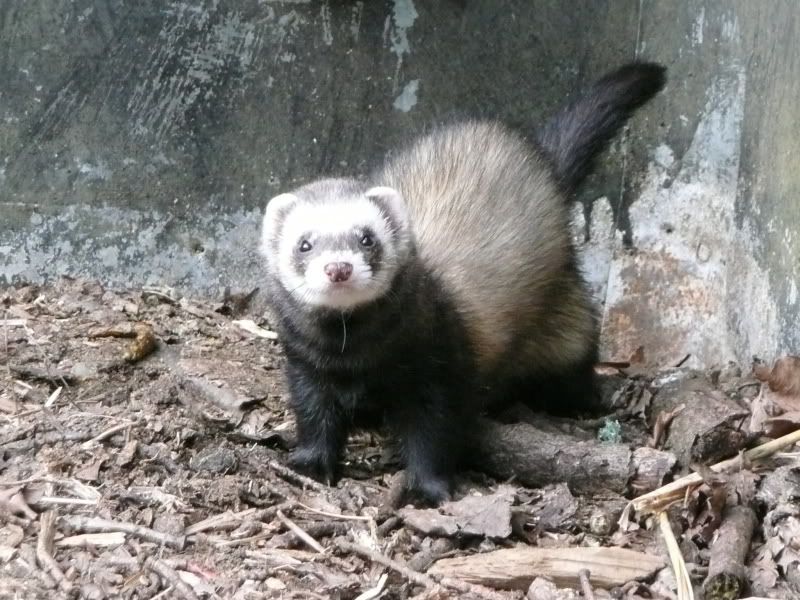 A cute little polecat. I got quite a few good pics of him. He was a real little poser.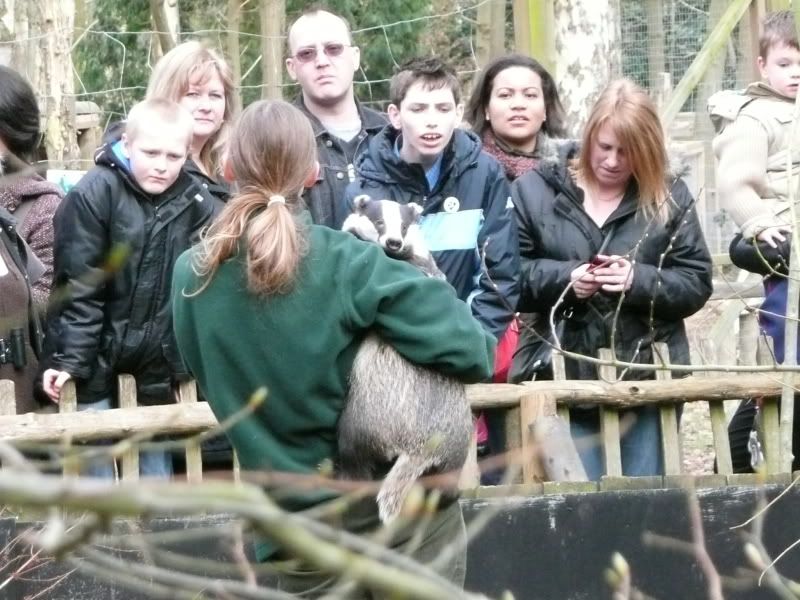 There was a bit where you could walk inside the badger den, their tunnels having been built next to perspex screen so you could see them moving around. May not have gone in there however if I'd realised they could do the evil 360 head spinning thing...

Eagle Heights
Deceptively named bird of prey centre that has several other things to see too...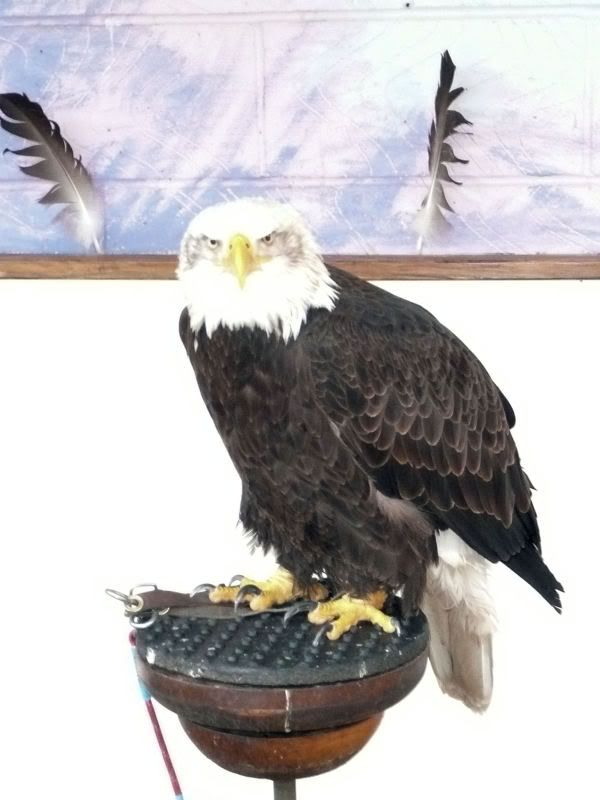 He seems to be giving me birdie evils...



Personally, I rather like snakes. Mum's was more like 'omg! It moved! It's evil!'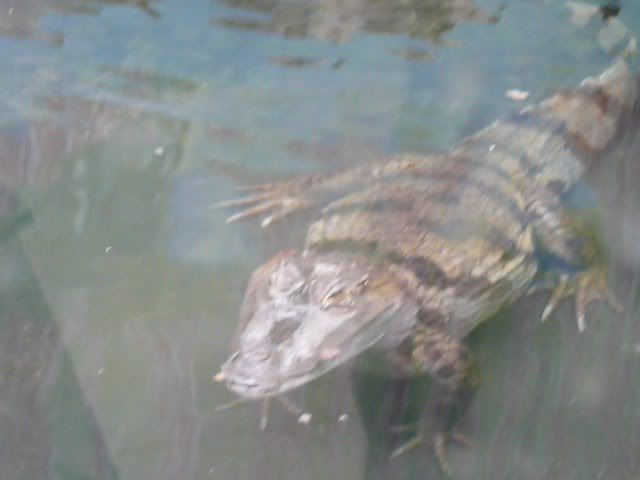 Now, caimen's are properly evil.



Ah, little Bob. At least, that's what I called him. He looks like a Bob.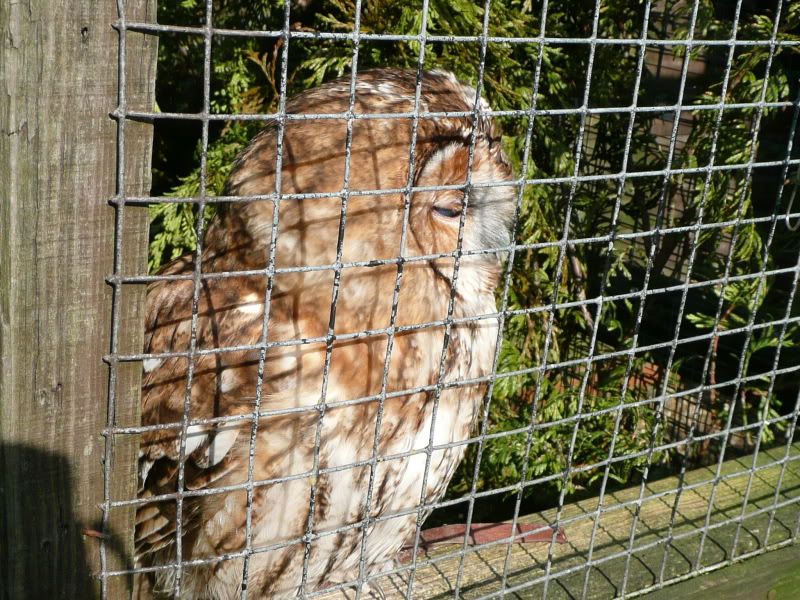 Bob even came right over to say 'hello'.

The highlight of a visit there is the great displays they put on. First, they got Annie the fish eagle out and, for once, she mostly co-operated. We've seen the show before where she pretty much refused to do anything. She's also apparently taken a great dislike to most of the staff there, especially the owner, so they all hide indoors whilst she's out flying.

They had two of the falcons out. They are helluva fast - about 80mph, swooping down with a meter of your head as the try to catch the bait being swung around.

Of course, they let them get it eventually...




Then, they got their cheetah out. Yes, I did say cheetah. It's the only place in the country that you can see a cheetah chase prey (okay, well a uncooked chicken being dragged along by a wire). he's full grown since we last saw him and he's might impressive now. He doesn't have to run at full speed to beat the drag wire and he's still looking very quick.



I adore cheetahs and he's such a gorgeous boy.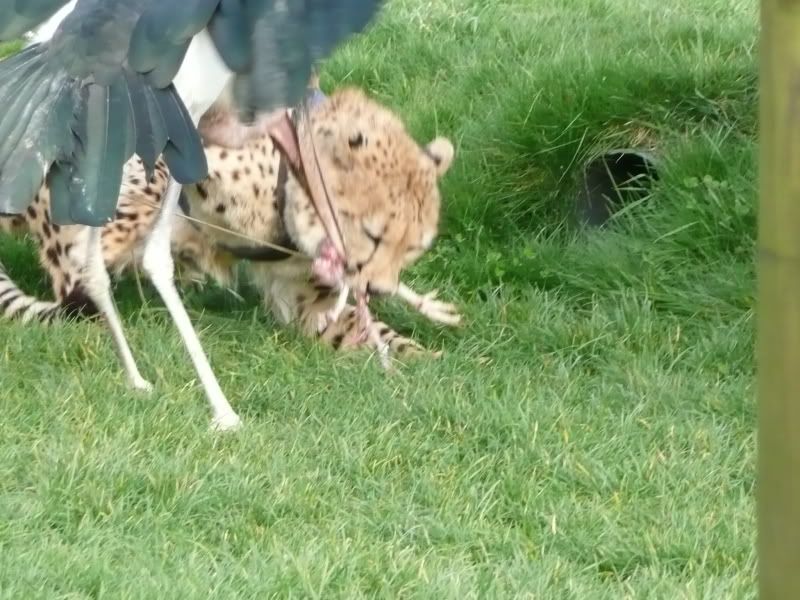 Whilst he's finishing his meal, they let the storks and two of the other eagles out. The storks wander around the crowd and the REALLY brave one tries to steal bits off the cheetah. He put up with it once but there was a very definite warning growl the second time.

According to his keeper, a few weeks ago he took a swipe at one of the storks that was getting too cheeky, removing a big clump of feathers.

They also have huskies there (they can take you across the Kent countryside on a buggy if you have the time and money to spare). There was the most beautiful girl with one brown eye and one blue but unfortunately I didn't manage to get a good picture of her.