We've actually been sent home from work early. A very rare occurrence no matter what happens.

We opened this morning when we had about 1-2 inches on the ground but it's been snowing fairly consistently since then and that's doubled. The staff were all massively shocked when the message came round that we were shutting at 1pm but apparently it was the coach companies. They take a lot of our kids to outlying villages and have refused to pick them up any later than 2pm. So now I'm home and it's still snowing.

Personally I don't think it's that bad and we could have easily stayed in for the afternoon but we can't do anything when the coach companies put their foot down. Too many of our kids rely on them.

Here's some photo evidence of outside my house: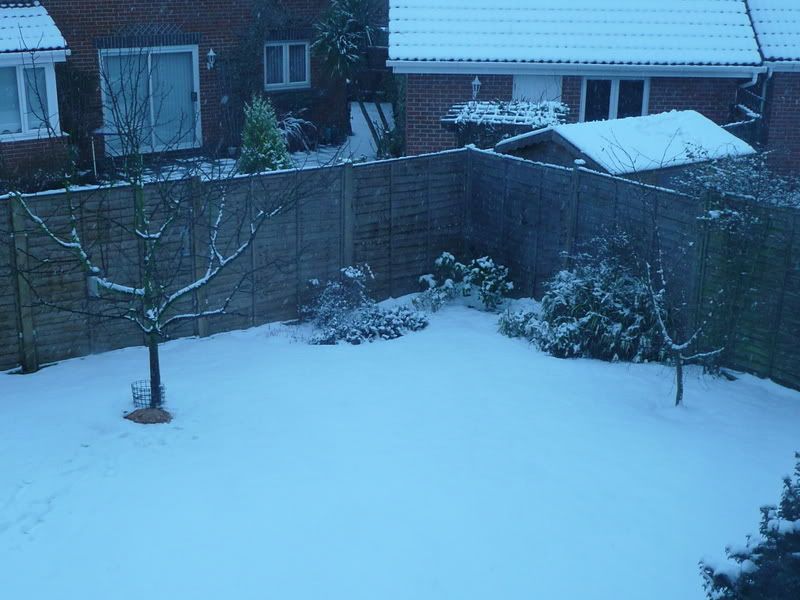 We've had it so much worse than that in the past so this is just a normal amount as far as I'm concerned. When it gets up to a foot then I'll start taking more notice!