So, tomorrow I'll be off to P4 for the weekend.

Just did a final costume check and I've ended up with this: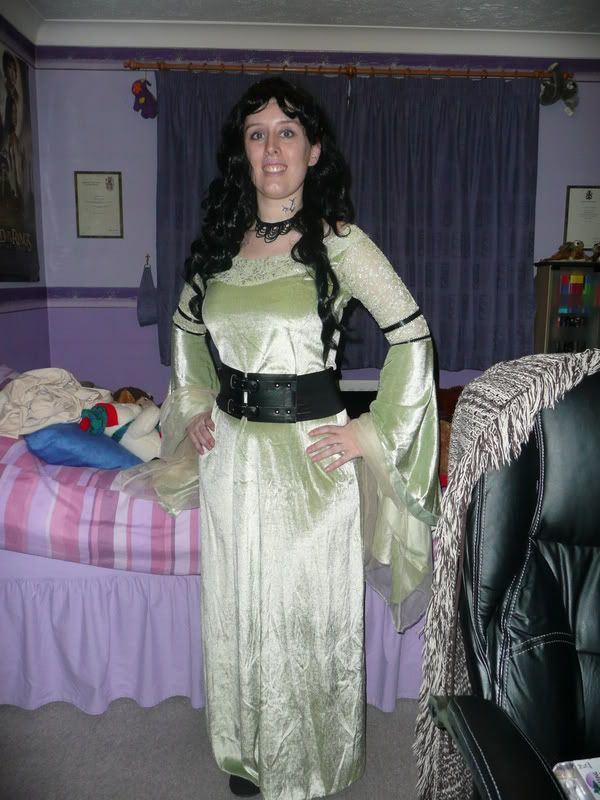 Which I'm reasonably happy with. I've attached the black bands to it, remembered to put the choker on and tested the stick on tattoo (that mark on my neck).

Anyone got any ideas for more additions I could do before tomorrow? I feel like I sure be walking around with a 'yay! Wraith!' badge on just so people know who I'm supposed to be.

Must pack things after dinner. I've got the medium case out so I can bring things like my laptop too. Just makes life easier. Got to find my lanyard (the Supernatural one), mini sharpies, badges etc too.

Must go to Tesco on the way out tomorrow and get a few basic supplies. Anyone need anything? I'm mainly going for alcohol and food so.