The danger of Hobbycraft is you mean to go in and only look at the beads but you have to pass the other stuff to get to them and there's always the inevitable 'Ooo! What's that?'

Which is how I came across the art of latch hook. And various latch hook kits. I didn't want to get too ambitious since I had no clue what I was doing so I ended up making something small. I was/am going to give it to a work colleague but she's been off since before xmas so it's still sitting in work at the mo. Hence, I give you little dog rug: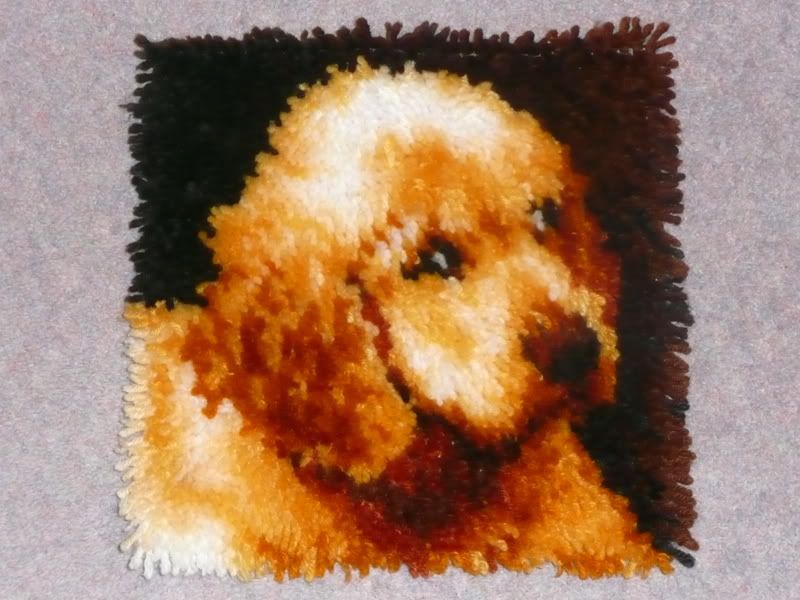 Was really very easy to do. I now have two larger rugs to make - one in an Arabic/Asian pattern and one with a lion on. I haven't quite worked up to making my own carpet yet though...